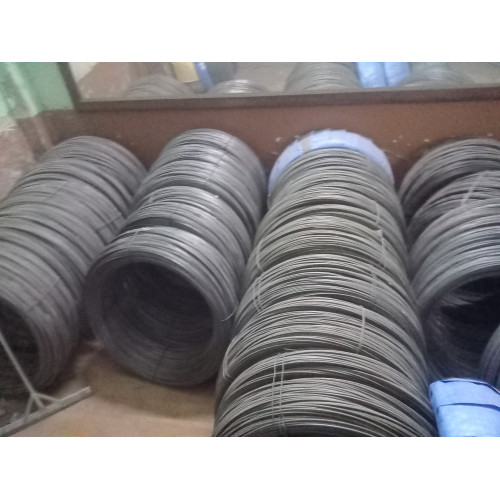 HB Iron Wire
Brand: Goyal Metal
Product Code: hb
Availability: In Stock
Introducing our high-quality HB iron wire, the perfect choice for all your handicraft, industrial and construction needs.
Our HB iron wire is made from premium quality materials, making it strong, durable and resistant to rust and corrosion. It's perfect for use in harsh environments and heavy-duty applications such as binding, reinforcing, and fencing.
Whether you're a construction professional, farmer or manufacture, our HB iron wire is ideal for all your wire needs. Its strength and durability make it suitable for a wide range of applications. For example, it can be used to reinforce concrete, secure fencing, or as a binding material.
Our HB iron wire comes in different gauges and lengths, making it easy to find the right size for your specific project. It's also easy to cut and shape, allowing you to customize it to your needs.
Don't compromise on quality for your industrial or construction projects. Choose our high-quality HB iron wire and experience the difference for yourself. Order now and take advantage of our competitive prices and fast shipping!