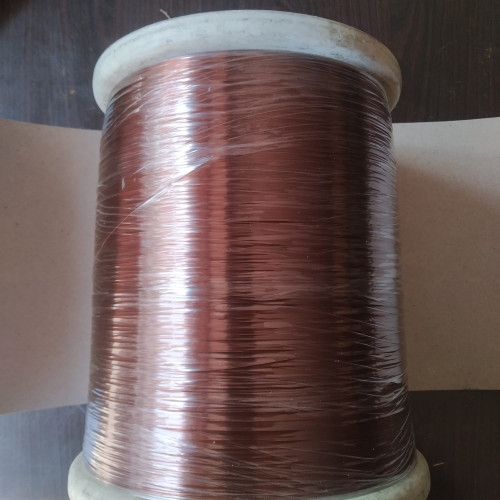 Super Enamelled Aluminum Wires
Brand: Goyal Metal
Product Code: SEalum
Availability: In Stock
Introducing our premium quality super enamelled aluminum wire, the perfect choice for all your electrical and industrial needs!
Our super enamelled aluminum wire is manufactured using only the highest-quality materials, ensuring durability and longevity. It is known for its high electrical conductivity, flexibility, and heat resistance, making it easy to work with and install. Additionally, it is coated with a layer of enamel insulation which provides additional protection against heat, chemical and mechanical wear and tear.
Applications:
Winding of motors, generators, and transformers
Used in the manufacture of electromagnets, relays and other electrical equipment
Suitable for use in harsh environments and heavy-duty applications such as binding, reinforcing, and fencing
We offer super enamelled aluminum wire in different gauges and lengths, so you can find the perfect size for your project. Plus, it's easy to cut and shape, so you can customize it to fit your specific needs.
Choose our premium quality super enamelled aluminum wire for your electrical and industrial projects, experience the difference in quality and durability. Order now and enjoy our reliable service and convenient ordering process.